With 25 years of industry experience, KAGONÉ GESTION IMMOBILIÈRE LTÉE is made up of a dynamic team of highly-educated professionals (CPA, CMA, MBA) with a wide range of property management experience: real estate brokerage, accounting, taxation, investment strategies, notarial services, real estate development and building maintenance. Our staff members are skilled and responsible, and they help our clients manage real estate investments by making the process both profitable and hassle-free.
OUSMANE KAGONÉ
MBA
Founding President
o.kagone@kagone.com
Mr. Ousmane Kagoné, MBA, has a Bachelor's Degree in Business Administration (Finance) and an MBA in Real Estate. He is an efficient manager with over 20 years of experience working in the following areas: property management, property reorganization and repositioning services, feasibility studies and financial analysis, as well as recruitment and training of property management personnel. Furthermore, Mr. Kagoné is a licensed construction contractor (RBQ) and is also involved in several real estate development projects.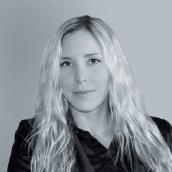 BIANCA BARRÉ-DOYON
Chartered Real Estate Broker
Bianca has been a real estate agent since 2009 and a chartered real estate broker since 2011. Over the years, she has acted as an intermediary in the purchase, sale and leasing of residential, multi-residential and commercial properties. She works in both French and English.
First row, from left to right:
Diane Deslauriers, Alfred Bonenfant (Managers, Maintenance and Renovations), Valerie Taillefer (Intern), Ousmane Kagoné (President), Bianca Barré-Doyon (Real Estate Broker), Jacques Long (Plumber).
Back row, from left to right:
Louiselle Patoine (Rental Manager and Concierge Supervisor), Martine Leroux (Administrative Assistant), Maxime Poulin (Director of Operations), Gilles Saint-Pierre (Maintenance),